Since I acquired the Pelikan pen display tray earlier this year I have had a desire to own a pen case that holds 10 pens.
I have been a longtime fan of the Franklin-Christoph range of pen cases owning most of their product lines at some stage during the last ten years. They however do not make a ten slot pen case which lead me to look elsewhere.
I had long known of the Turkey based Galen Leather, a company that I had heard only good reports in regards, but this was the first time I looked at their products seriously. Their range of zippered pen cases come in one to 40 slot sizes and I chose to purchase one of their 10 slot models. My next decision was to select which surface finish (dye) I wanted. After much flipping between the various finish images I decide to select undyed, as I wanted to allow it to patina naturally with the oils from my hands and the environment.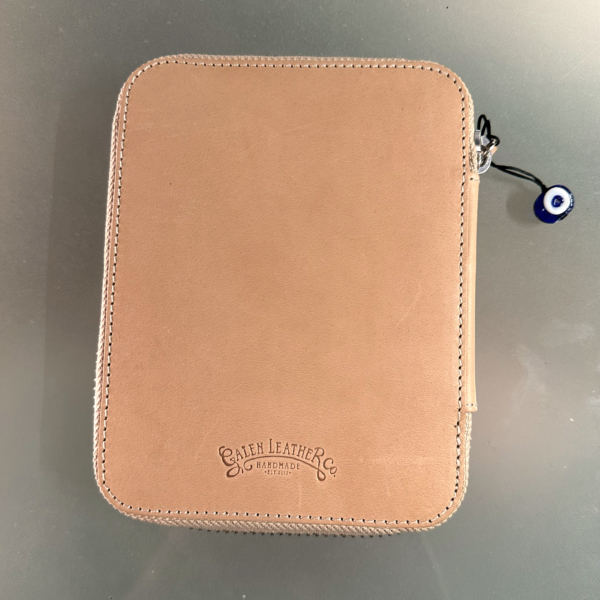 Inside the case is slots for ten pens, with five slots on each side with a suede flap to protect the pens from those on the other side.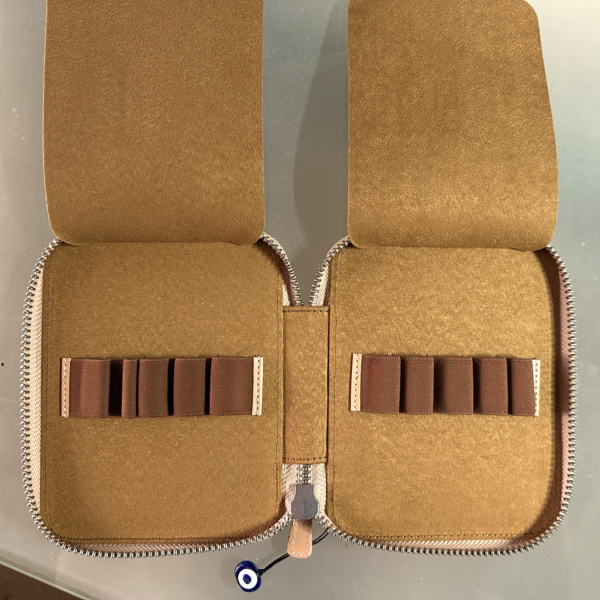 It easily holds my current Pelikan pens in rotation, including five M800 models on the left side. The elastic loops are new and tight so with age I should easily be able to set the loops on the cap rather than the body.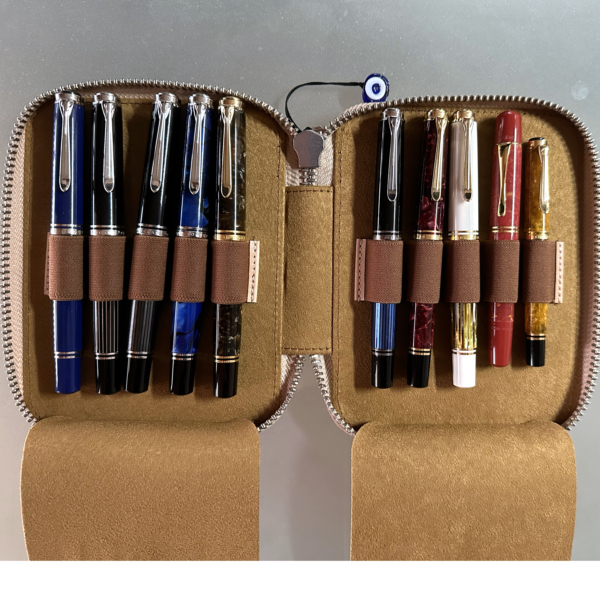 Currently I don't plan for it to be used daily when travelling to the office as I only take and use a subset of my available pens each day at work. It will be mainly utilized when I attend my monthly local fountain pen Facebook group meetups.